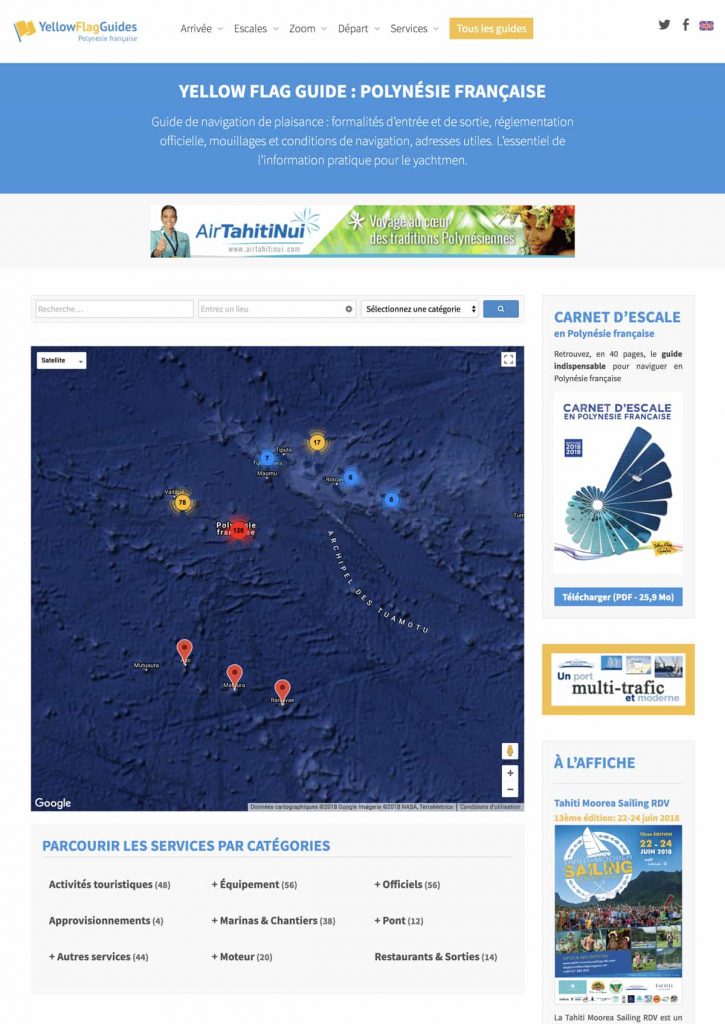 An interactive guide for sailing in the Pacific: French Polynesia and New Caledonia
If you are crossing the Pacific, Yellow Flag Guides will guide you through your expedition aboard your boat. Entry and exit formalities, various regulations, moorings and sailing conditions, useful addresses, essential practical information.
Unique new features;
In French and English;
Easier user experience;
Dedicated business pages;
Relevant, useful content:
Entry and exit formalities;
Various regulations;
Moorings and sailing conditions;
Directory of recreational sailing services;
250 points of interest listed;
358 services for recreational sailors...
Website: www.yellowflagguides.com