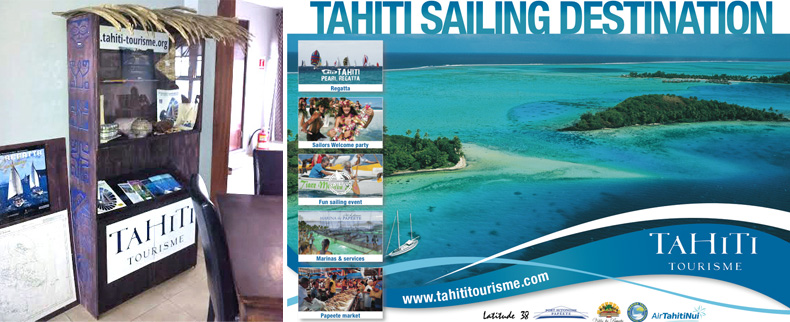 Within the framework of promotion of French Polynesia as an exceptional nautical destination, Archipelagoes organizes information seminars in Panama intended for recreational sailors on stopover all along the canal. Since 2017, Archipelagoes has expanded the "Tahiti Bon Voyage" campaign to Panama, associating it with other South Pacific island destinations (NZ, Fiji, Tonga, New Caledonia). In 2018, the campaign will be backed by the South Pacific Sailing Network, with the continued support of Andy Turpin, Editor at large of the American magazine Latitude 38.
Study of hot spots for sailors in Panama, on the Atlantic and Pacific coastlines;
Forging of partnerships with marinas and provision of visuals and brochures;
Relations with private nautical stakeholders in Panama and with institutions;
Organization of events in Panama to promote Tahiti and its islands: information seminar and presentation of French Polynesia as a sailing destination;
Creating and setting up a permanent showcase promoting Tahiti as a sailing destination at Shelter Bay marina.